Company Website: https://www.catalystperformancegroup.com/
Founded: 2019
Unique Selling Benefits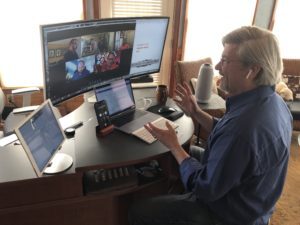 Business Operating Systems. Widely used in Japan, in many large US companies, and now by thousands of companies using any one of several popular approaches, Business Operating Systems (BOS) help organizations find the best path forward, engage the entire team in the brand and goals, and implement a management process that streamlines operations, fosters greater alignment, creates better experiences, and most of all, higher performance and less headaches and risks. A BOS applies the same logic to people management as operating systems do for manufacturing and logistics. By applying a proactive, strategic and systematic approach to managing your people and related operations, organizations can enjoy the same efficiencies and positive results enjoyed by those in manufacturing, along with greater resilience and agility.
Click here for a short interview with the CEO and founder Todd Hanson.
Innovative leaders have used Business Operating Systems for decades to achieve better results and stakeholder experiences. A BOS helps organizations:
Make better decisions.
Foster alignment.
Save money.
Achieve better results.
Create better experiences for all stakeholders.
Reduce management headaches.
ROI of Engagement Practices. As a result of the recent crisis, and the new focus on all stakeholders being promoted by such leading organizations as the Business Roundtable and the World Economic Forum, organizations are applying more focus than ever on the expenses related to people. Catalyst Performance Group specializes in established return-on-investment metrics for almost any type of engagement activity, including incentives, recognition, meetings, learning, etc. that enable planners to determine if these expenditures are achieving their goals.
Catalyst Performance Group customers are CEOs, CFOs, and other management of small- to mid-size companies seeking a sensible, rational way for running their organizations in a proactive rather than reactive manner to achieve better results, lower risks, and enhanced peace of mind.
We also work with management consulting firms seeking to bring Business Operating Systems or ROI of Engagement methodology to their clients or to start providing these services to their clients.
Referral Partner Program
Catalyst Performance Group works with any type of management consulting or related firm seeking to bring the benefits of Business Operating Systems or ROI of Engagement methodologies to their clients or management. Referral fees or commissions are available based on the nature of the opportunity.
Since many client engagements are ongoing, there is also the opportunity for ongoing remuneration.
Types of Organizations Served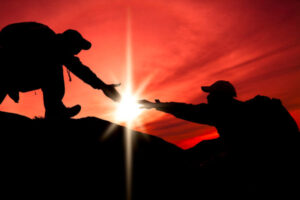 Business Operating Systems. While any organization can benefit, the typical client is a small- to mid-size business led by a strategically minded CEO interested in processes to help enhance organizational effectiveness and stakeholder experiences.
ROI of Engagement. Any organization that spends money on activities to engage people can benefit from a formal process to establish the relevance to organizational purpose and goals; tactical objectives, and financial metrics. Most organizations do little more than assess employee satisfaction with incentive, recognition, loyalty, training, and event programs.
Skills/Knowledge Required
To sell a CEO or organization either internally or as an outside consultant on the concept of Business Operating Systems and ROI of Engagement services requires a strong general knowledge of business and operations, human resources tactics, general management, and basic concepts about measurement.
To sell a Business Operating System or ROI of Engagement service, the sales process consists mostly of a discovery and informational approach that seeks to learn as much as possible about the CEO's personal areas of pain, the organization's opportunities and challenges, the general degree of leadership alignment, and the level of interest in formal processes, measurement, and continuous improvement.
Questions to Ask in the Discovery Process
For Business Operating Systems sold to the CEO and/or senior management or board members:
How would you describe the state of your organization's management?  Is there already a Business Operating System in place, either formally or informally. Is the organization proactive, strategic, systematic and metrics-driven with a clear sense of purpose, alignment, and accountability? Or, does the organization tend toward being reactive, tactical, with different management factions, with no clear purpose, performance metrics beyond sales and profits, or clear accountability?
For ROI of Engagement services sold to senior management, CFOs, human resources, sales, and marketing managers.
What are the engagement tactics currently in use and on what basis are they selected, designed, and measured?
To what degree are engagement tactics currently measured and on what basis?
Are engagement tactics strategically linked to organizational goals? If so, how?
What is management's appetite for an ROI-based approach?
Support Tools
Catalyst Performance Group's founder Todd Hanson plays an active role in the design and management of all client engagements, and is therefore available to help referral partners in every way, starting with the initial discovery meeting. Catalyst has an up-to-date web site loaded with useful information and has presentations that can be customized for any type of client prospect.
Referral Fee Structure
The fee or commission depends upon the nature of the opportunity. A referral fee is available to anyone who recommends Catalyst Performance Group for any of its services, even if there is no further involvement.
Commissions are available for advisory firms that provide active sales and project management support.
Certifications
Todd Hanson, company founder, has received the following certifications:
Certified Professional of Incentive Management:
I
ncentive Marketing Association
Certified ROI Professional: ROI Institute, Inc.
Contact
Todd Hanson, Founder