Company Website: http://CarltonOne.com
Founded: 2007
Unique Selling Benefits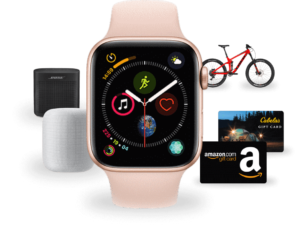 CarltonOne makes it easy to delight your customers and employees with the coolest rewards on the planet. Global Reward Solutions is a cloud-based reward management system – with local and global fulfillment capabilities – that enables your business or your customers to increase the performance of recognition programs, sales programs, customer loyalty programs, employee engagement programs, marketing campaigns, and contests. We source and consolidate rewards from hundreds of suppliers around the globe and present them in a beautifully designed, easy-to-use interface.
By combining our expertise and strategic thinking with cloud technology, we rewrote the rules for retail loyalty and channel incentive programs and transformed reward management and fulfillment. Today, GRS is the recognized pioneer in the incentives and rewards industry.
The company's flagship Power2Motivate enterprise engagement technology platform makes it possible for the world's largest organizations to securely optimize one-to-one relationships with customers, employees, distribution partners, and other stakeholders. Power2Motivate enables companies to support communication through content; community through social walls; assessment through surveys and feedback; learning through tests and quizzes, and extensive engagement analytics.
Global Rewards Solutions is the world's largest and most sophisticated online reward marketplace, offering over 10 million premium brand merchandise, gift cards, discounts and travel experiences in 185 countries. Powered by an innovative Rewards AI, GRS makes shopping faster and rewards more personalized, and provides a platform for Surprise and Delight gifting from which almost any type of organization can benefit.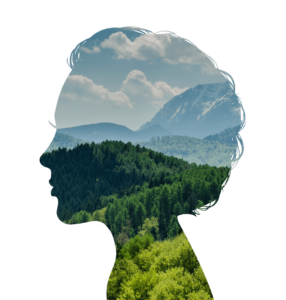 The new Evergrow SMB engagement platform, launching in Q4, makes it affordable for even small organizations to create a personalized employee experience, promote recognition, reward wellness, and fund tree planting. Every transaction within Evergrow funds the planting of millions of new native trees and forest conservation. CarltonOne has committed to funding the planting of over 5 million trees this year alone, with a goal of planting 100 million trees by 2022.
Referral Partner Program
CarltonOne offers a comprehensive support program for solution providers seeking to bring gifting, rewards, recognition, and engagement technology solutions to clients. This includes a transparent compensation model for referrals and programs, and complete sales and marketing support.
Types of Organizations Served
With it's new Evergrow engagement platform, CarltonOne now has products and services for almost any size or type of organization seeking to engage any stakeholders, from customers and employees to distribution and supply chain partners. It has particular appeal to organizations seeking more data on human capital management and seeking to focus on sustainability.
Skills/Knowledge Required
Solution providers seeking to bring CarltonOne solutions to clients should have a basic understanding of business gifting practices; incentive, recognition, and engagement practices, and the use of gifting and engagement technology.
Questions to Ask in the Discovery Process
What goals is the organization trying to achieve and what is the return-on-investment of achieving those goals?
Who are the people whose engagement is necessary for success?
What is the organization currently doing to motivate them and what has worked or not worked?
Does the organization have a digital solution to manage business gifting, employee, or other stakeholder engagement?
Does the organization have a focus on sustainability?
Support Tools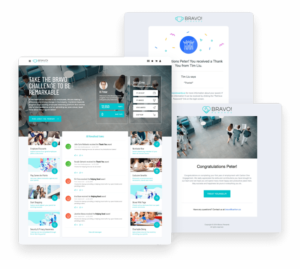 CarltonOne provides:
Customizable sales presentations and PDFs.
Sales and project management support.
Information on gifting and engagement practices.
Everything needed to close a sale and set up and maintain a customer.
Referral Fee Structure
CarltonOne offers a comprehensive compensation package for resellers available by contacting the company.
Contact
Vandad Ghorbani
Product Manager, CarltonOne