Company Website: https://www.getbcat.com/
Founded: 2015
Unique Selling Benefits
An Innovative Process to Foster Both Internal and External Brand Alignment
The Brand and Culture Alignment Toolkit (BCAT) is a proven battery of survey instruments, exercises, and team-building methods that foster internal and external alignment with an organization's brand, mission, and values. It works at every level within an organization, from senior leadership teams to units and departments, branch locations, retail operations, and ad hoc project teams aimed at launching a new product or to achieve a key business goal.
Click here for an Enterprise Engagement Alliance solution provider profile featuring a five minute interview with Al Cini, the company CEO and founder.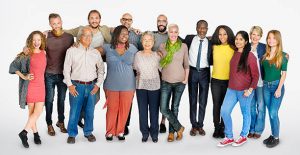 BCAT is an employee engagement solution that is budget friendly and time efficient, including pre-and post-survey tools that promote and confirm sustained, long-term alignment with the organization's mission. BCAT can be delivered by trained internal practitioners to the company's employees, consultants, and other stakeholders. BCAT can also be readily integrated into the service portfolios of third-party training, coaching, and engagement solution providers to provide added value for their clients.
The BCAT Certified Practitioner program provides the theory, training, tools, team assessments, and everything professionals to need to become a BCAT implementor or reseller.
BCAT solution-partners can use the process to gain invaluable insights into how to help their clients achieve key goals.
In a matter of a few hours, rather than weeks or months, the BCAT methodology builds sustainable consensus–strong, committed alignment with an organization's purpose–for any size group or organization, using three steps.
Step One. Consonance. BCAT includes a 15-minute online survey tool that objectively measures the extent to which the people are "singing from the same sheet of music." The idea is to align the shared vision so that people are inspired and equipped to be the best people they can be on any given day. The results of the survey inform a brief meeting (conducted on-site or virtually) to create a common picture of the organization's ideal day by articulating the behaviors that enable them, as well as the current level of alignment with that vision. The initial process often reveals large gaps in alignment at the outset.
Step Two. Resonance. Where BCAT Step One focuses on measuring whether a team's members are singing from the same sheet of music, Step Two is about making sure the team is making the kind of music the community they serve (e.g., clients, patients, students) wishes to hear. The BCAT facilitator takes the team through an exercise that helps each person visualize and actualize their Role Target: their shared ideal personality. The key is to uncover the personality factors for that team's culture that can be translated into positive actions. The more people agree on what their team's 'best self' looks like on his or her best day (we call this ideal organizational persona a Role Target), the more engaged they are in playing their role.
Step Three. Alignment. In subsequent workshops, the team's members commit to taking tangible actions and engaging in measurable behaviors to become more like their Team's ideal signature Role Target, so that it's easy for individuals to apply to their own jobs and also for the organization to guide communications, training, rewards or recognition processes to sustain engagement in those actions. Over time, the BCAT process includes subsequent periodic surveys to confirm the degree to which alignment, among the members of the team and with the goals they share, has improved as a result of the process. Ongoing customers can conduct the survey themselves, as needed, to continuously improve team alignment and performance.
Referral Partner Program
BCAT is available directly to organizations or to solution providers in human resources, sales, and marketing management seeking a transparent process for establishing a consensus-based strategic plan, brand, or culture; and/or aligning the activities of established or ad hoc organizational teams. BCAT can provide trained facilitators or train facilitators for organizations or their solution providers.
Types of Organizations Served
BCAT's alignment process can help any type or size of organization or team, whether for-profit or not-for-profit, from Fortune 100 companies to a regional and local small businesses; i.e., any organization that can benefit from having high-functioning teams whose activities are aligned to achieve organizational goals. The process is also ideal for solution providers seeking to help organizations foster alignment and identify the behaviors to be address by tactical engagements, including coaching, communications, rewards, and recognition, etc.
Skills/Knowledge Required
A BCAT implementor or reseller should have a solid understanding of organizational management and of the organization in question; the concepts, strategies, and tactics of facilitation, and should be able to conduct a discovery process identifying key client challenges, culture, audience characteristics, and other issues related to fostering alignment.
Questions to Ask in the Discovery Process
The key is to understand what the organization is seeking to accomplish through the process, the audience needed to accomplish the goal, and the tools and conditions they will need to accomplish them.
What is the organization's pressing area of need related to what audience as it pertains to alignment?
What would be an ideal outcome of the process?
What type of solutions have been tried to foster alignment in the past, if any?
What are the reasons for the alignment challenge and what does management believe are the obstacles?
What percentage of the group is available to participate in a live meeting?
Support Tools
BCAT can provide facilitation and implementation or train an implementor or solution provider supported by a complete support package. The process includes the pre- and post-event surveys.
Referral Fee Structure
BCAT provides multiple ways for agencies, advisory, incentive and recognition, and other companies to benefit by offering BCAT to their clients.
The alignment process yields information invaluable to management and to any organization that provides any type of brand-building, learning, communications, rewards or other engagement solutions to client.
Certifications
BCAT Certified Practitioner program (beginning in second quarter 2020)
Contact
Al Cini
al.cini@getbcat.com
Tel. 609-238-5070